Show Events All Weekend Long
The fun never stops at the Golden State Pinball Festival with events planned all weekend to occupy your time between games while resting your flippin' fingers.
Click a topic to see more details!
SAT. & Sun. Win a Pinball Machine
We will be doing 2 drawings for 2 different pinball machines! First drawing is on Saturday evening at 5:30pm and the second on Sunday at 4:30pm. For $5 you get one chance to win your very own pinball machine! MUST be present to win! Games must be picked up by noon Monday at the show site.
All proceeds from the raffle and pinball machine drawing go to our charity partner: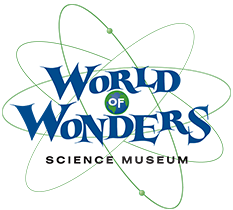 FRI. Kick-off Dinner
Join the NCPA for our Annual Flippin' Friday Dinner onsite at the lovely Lodi Grape Festival and Harvest Fairgrounds. Mingle with VIPs, friends and special guests as we celebrate the return of the Golden State Pinball Festival.
Reservations include an onsite catered California Fresh inspired Italian Dinner complete with dessert. Beer and wine are included.
SAT. Swap meet
Saturday, beginning at 10am
Located OUTSIDE under the huge COVERED, shady area
Sellers need to bring their own tables
No charge to sell once show admission has been paid
Items must be related to pinball or "game room stuff;" space is first come, first serve
Sat. silent auction
Our annual Silent Auction is conducted on Saturday. There is always an array of exciting items to bid on. In the past there have been some surprising one-of-a-kind biddable bargains show up for the Golden State Silent Auction. Auction ends promptly at 5:00pm.
These items are graciously donated by our sponsors — our vendors who sell pinball parts & services at the show. Some items are also donated by vendors from out of the area and many are from individual collectors from near and far. You never know what you might find!
SAT. & Sun. raffle
We will raffle off lots of interesting items in a "choose your prize" format. This raffle is priced 6 tickets for $5. Buy your tickets then pop a ticket into a bucket near the prize of your choice! 2 drawings this year! One on Saturday around 6:00pm, another on Sunday afternoon around 4:00pm. You do NOT need be present to win! These items must be picked up at the show site by Monday at noon. If that doesn't work the organizers have agreed to give the winner a choice of several addresses to pick up their prize within a reasonable amount of time. Some smaller items, at our discretion, may be shipped.